Parking Aid Sensor
Brandmotion
3 Parts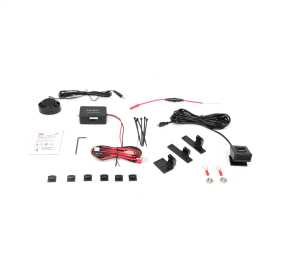 Integrates Seamlessly Into Your Vehicle
Provides Low-Speed Curb And Parking Warnings
Proven And Patented Design Allows For Perfect Fitment
DIY Grade Version
Powers Off Ignition Power And Battery Power
System Stays On For 20 Minutes After Car Shuts Off
12-30 in. Adjustable Warning Distance
Adjustable Height Sensor
Weatherproof LED Infrared Sensor
Simple Self-Calibration Procedure
35 Milliamp Power Draw / When Active
Adjustable Warning Volume
Brandmotion
1 Parts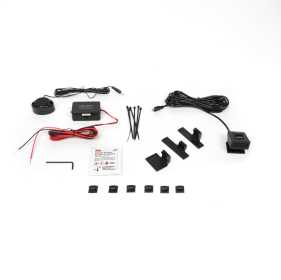 Integrates Seamlessly Into Your Vehicle
Provides Low-Speed Curb And Parking Warnings
Proven And Patented Design Allows For Perfect Fitment
Professional Grade Version
Powers With Ignition Key On/Off
12-30 in. Adjustable Warning Distance
Adjustable Height Sensor
Weatherproof LED Infrared Sensor
Simple Self-Calibration Procedure
35 Milliamp Power Draw / When Active
Adjustable Warning Volume
Sensor Physical Dimensions/1 in. x 1.5 in. x 2 in.
Ranch Hand
1 Parts